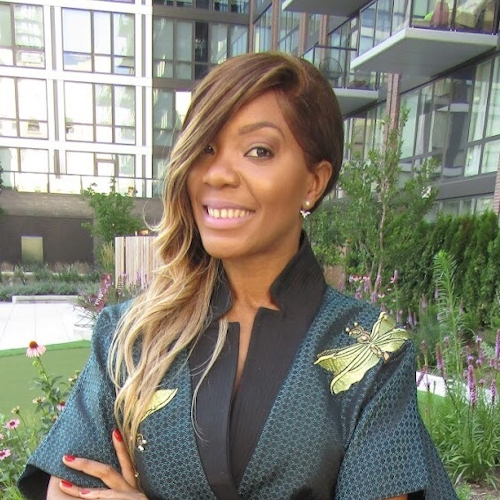 Patrice E. Simpson
Licensed Real Estate Salesperson
A Licensed Real Estate Salesperson with Fifth and Forever, LLC in New York City, Patrice's insatiable desire to make a difference and unwavering passion for enabling the growth of clients is to find a true ally when it comes to the purchase or sale of one's home. She offers an understanding of customer business environment and knowledge of luxury residential sales, leasing, commercial property, marketing, new developments, investments and property management.

Prior to joining the real estate industry, a graduate of John Jay College of Criminal Justice with Bachelor of Art Degree in Political Science, Patrice's background and qualifications consist of a diverse range of positions: 1) advancing human rights and progressive social justice agendas around the world; 2) administrating contractual compliance and deliverable; 3) private equity investing; and 4) performing strategic initiatives and development of marketing plans at various levels in global, regional, corporate and brand functions.

In addition to her many professional milestones, the hallmark of Patrice's achievements is reflective of some of her core competencies: precision, accuracy, and quality of results. Patrice is known as an efficient result- and detail-oriented professional with extensive performance and overall commitment in advancing the welfare of others; a record that will continue in her real estate practice to sell and negotiate through diplomacy, diligence, and integrity.
A Little More About Patrice E. Simpson
The biggest adventure you can take is to live the life of your dreams in the City that Never Sleeps.